DCYO 50th Anniversary Concert – Sibelius, Finlandia
DCYO 50th Anniversary Concert – Bruch, Scottish Fantasy, movement 2, David Kim soloist
DCYO 50th Anniversary Concert – Ke-Chia Chen, Spring Spark (World Premiere)
DCYO May 17, 2015 Concert – With Udi Bar-David and Javier Hafez Kotain
DCYO Fall 2021 Concert – Rossini, Overture to La Gazza Ladra, Grieg, In Autumn Tchaikovsky, Swan Lake Suite
YMO Fall 2021 Concert – Tritsch Tratsch Polka – Strauss, arr. Isaac, Capriccio Espagnol – Rimsky-Korsakov, arr. Meyer, Symphony No. 1 (4th Movement) – Brahms, arr. Meyer
DCYO goes virtual during the pandemic with this exciting performance of The Toreadors from Bizet's Carmen
DCYO plays Elgar's Pomp and Circumstance March no. 4 virtually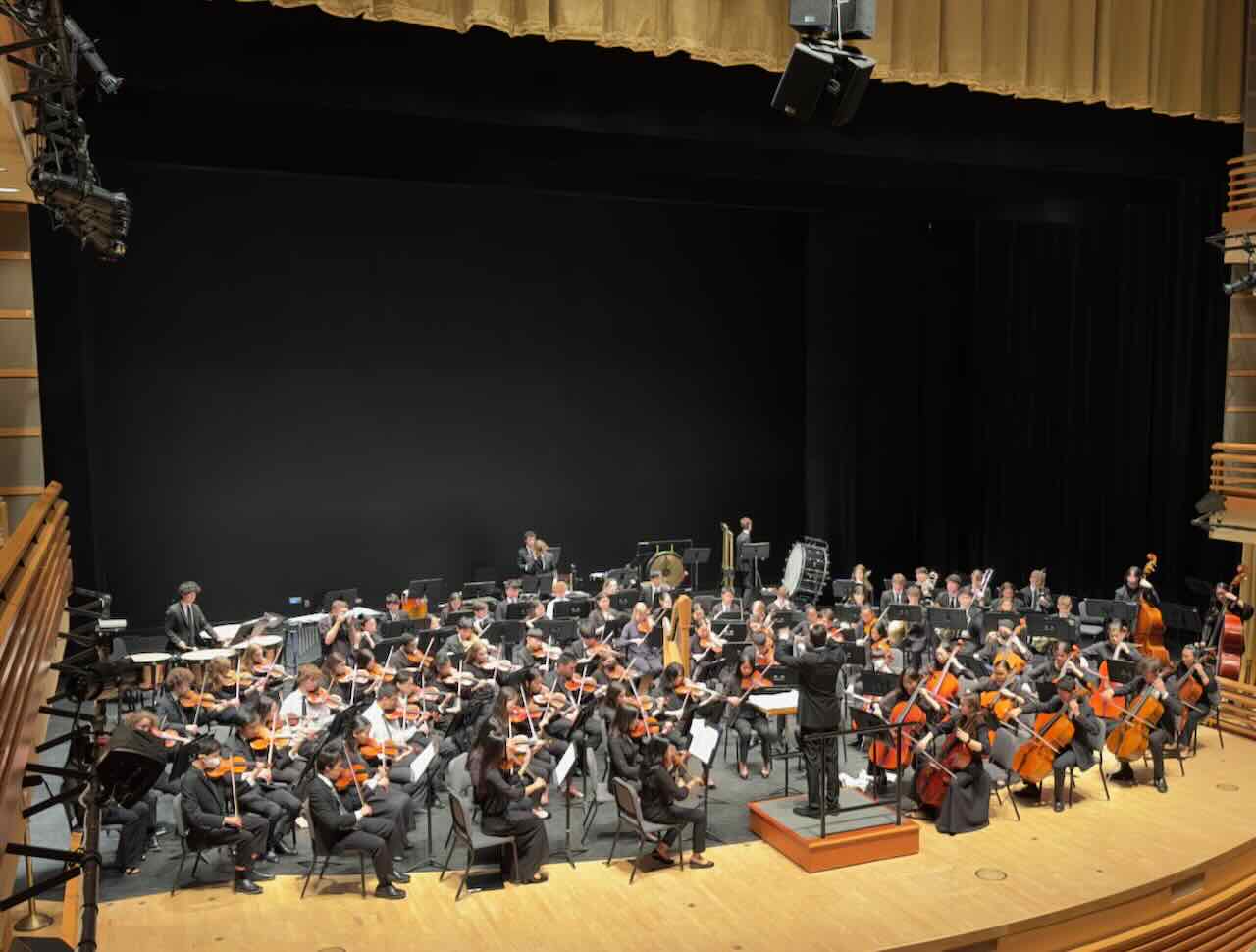 DCYO and YMO celebrated our 50th Anniversary with a concert at the Kimmel Center's Perelman Theater on Saturday, May 13, 2023.
David Kim, concertmaster of the Philadelphia Orchestra, performed as a soloist with DCYO. Additionally, DCYO performed the world premiere of a commissioned work by Ke-Chia Chen, faculty member at the Curtis Institute of Music, written in celebration of DCYO's 50th Anniversary. YMO played Three Sketches of Unblemished Earth, with composer Jordan Jinosko in attendance. Videos of some of the highlights are featured above.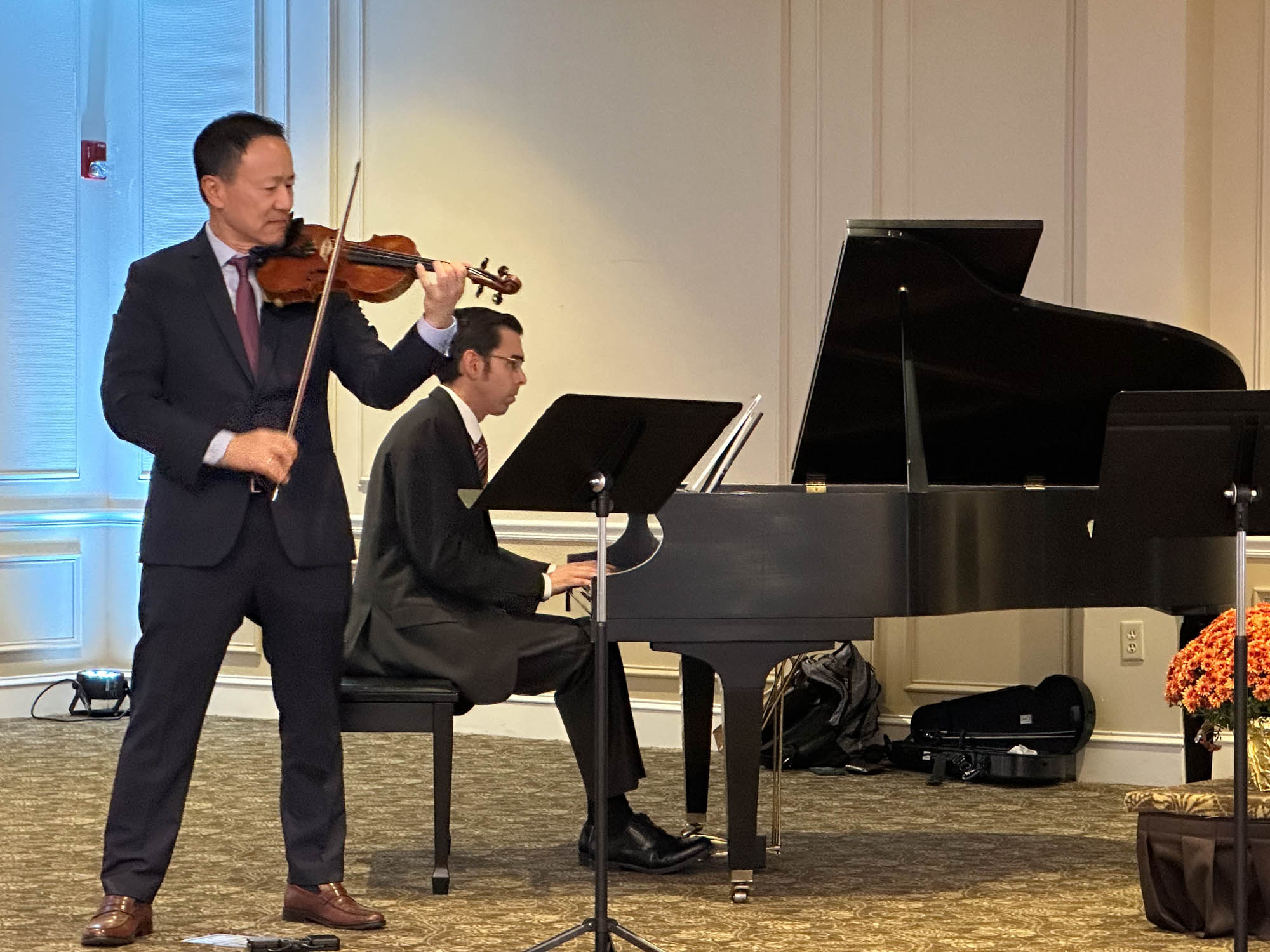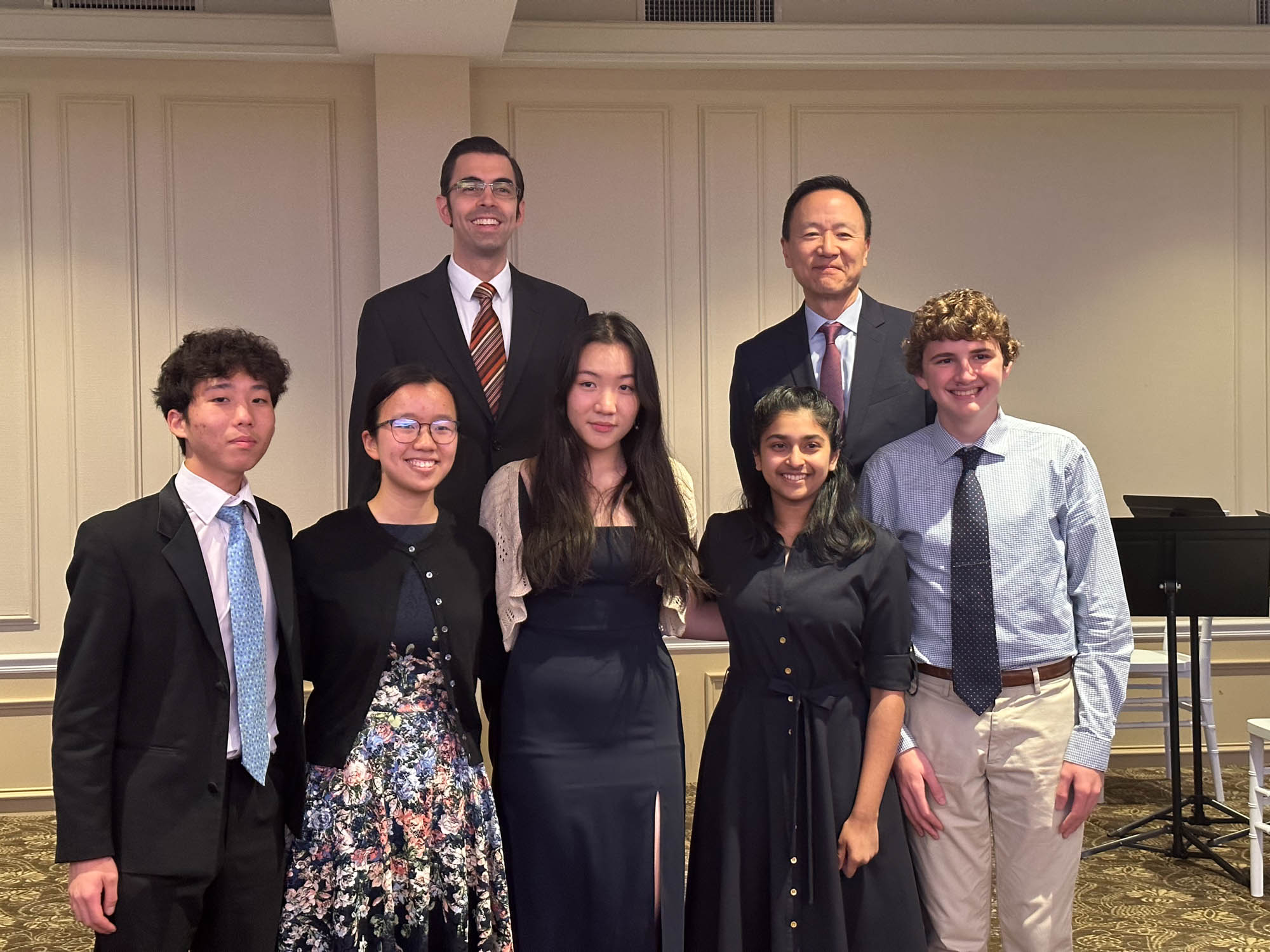 David Kim of the Philadelphia Orchestra shares the stage with DCYO students at the 50th Anniversary Gala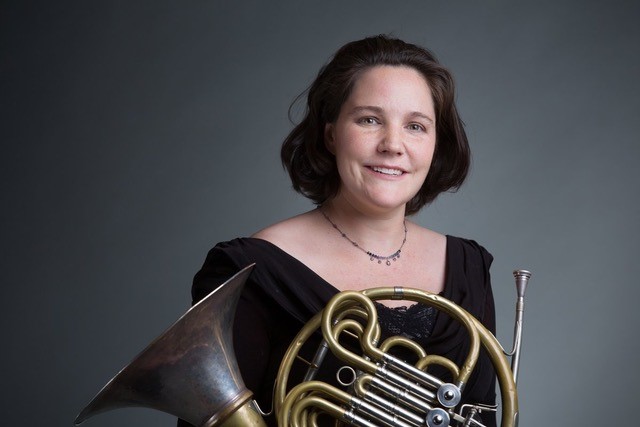 Distinguished Visiting Artist Jennifer Montone Plays at Feb 16, 2020 Concert
DCYO was thrilled to collaborate with the Distinguished Visiting Artist of the 2020 season, Jennifer Montone. Ms. Montone is the principal horn of the Philadelphia Orchestra and teaches horn at Curtis and Juilliard. We were tremendously excited for our students to have the chance to make music with her. Ms. Montone, a Grammy award winner, has been hailed by the New York Times for her "flawless horn solos … and warm and noble sound." As principal horn of The Philadelphia Orchestra, and a world acclaimed soloist, chamber musician, and teacher, she has been on the faculty of the Curtis Institute of Music and the Juilliard School since joining the Orchestra in 2006.
DCYO students at their Fall Concert performance, November 3, 2019 Upper Darby High School

DCYO Students at Camp Tockwogh, September 2019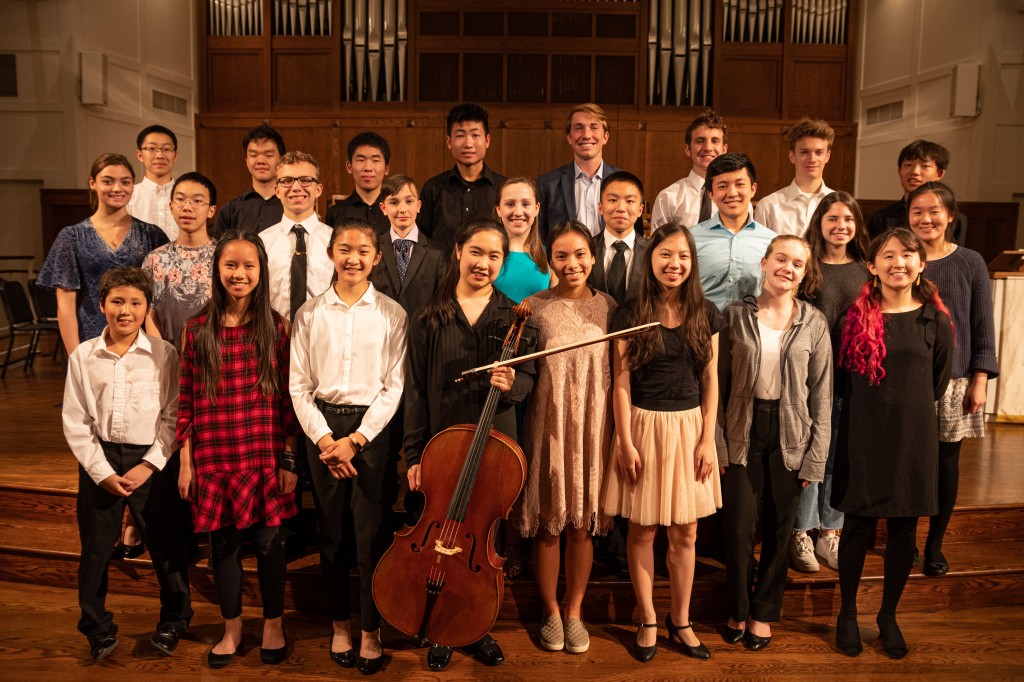 DCYO and YMO students on stage at Proclamation Presbyterian Church, Bryn Mawr, PA after their performance for the Spring 2019 Performance Hour.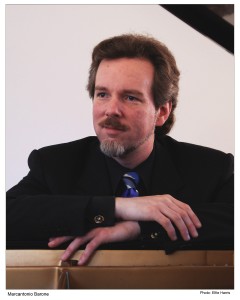 American pianist Marcantonio Barone will be the guest soloist for the DCYO spring concert in May 2019, performing Nights in the Gardens of Spain, by de Falla. Mr. Barone has given solo recitals in New York, Washington, Philadelphia, London, Moscow, and St. Petersburg, and has performed as soloist with major orchestras on four continents.
As a member of Orchestra 2001, he was the pianist for the first performances and recordings of the seven volumes of George Crumb's monumental American Songbook, and has performed in Russia, Denmark, Great Britain, Qatar, the United Arab Emirates, and China, introducing recent American works to international audiences.
As a chamber musician, Mr. Barone performs as a member of the Lenape Chamber Ensemble, 1807 and Friends, the Casimir Trio, and the Craftsbury Chamber Players.
He is head of the piano department and assistant director of the Bryn Mawr Conservatory of Music, where he has taught since 1980. He also teaches piano, keyboard musicianship, and chamber music at Swarthmore College.
Marcantonio Barone studied with Eleanor Sokoloff at the Curtis Institute of Music and with Leon Fleisher at the Peabody Conservatory of Music.
Mr. Barone is a Steinway Artist. His recordings are available on the Albany, Bridge, Capstone, Centaur, and CRI labels.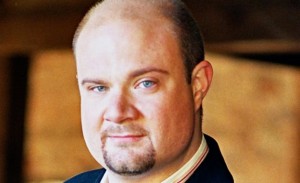 Baritone Randall Scarlata will be the DCYO guest artist for our February 25, 2018 concert, performing works by Verdi and Copland. Mr. Scarlata has appeared on concert stages throughout Europe, North America, South America, Australia, and Asia. He has been a soloist with the Philadelphia and Minnesota Orchestras, and with the Pittsburgh, San Francisco, American, Sydney, Ulster, Tonkünstler, National, New World, and BBC Symphonies, as well as the early music groups Wiener Akademie, Grand Tour, and Musica Angelica, among others.
Known for his versatility and consummate musicianship, Randall Scarlata's repertoire spans four centuries and sixteen languages. A sought-after interpreter of new music, he has given world premieres of works by numerous composers, he regularly performs the major German song cycles, and he is a regular guest with chamber music societies and festivals. In addition, Mr. Scarlata has recorded for the Chandos, Naxos, CRI, Gasparo, Arabesque, Bridge, Albany and Sono Luminus labels.
Randall Scarlata's awards include First Prize at the Young Concert Artists International Auditions, First Prize at the Das Schubert Lied International Competition in Vienna, First Prize at the Joy in Singing Competition in New York, and the Alice Tully Vocal Arts Debut Recital Award. Mr. Scarlata received a Fulbright Grant to study at the Hochschule für Musik in Vienna. He serves on the faculty of College of Visual and Performing Arts at West Chester University, and also SUNY Stony Brook. He works regularly with the philanthropic organization Sing for Hope. He also teaches at Alpenkammermusik in Carinthia, Austria during the summer and gives masterclasses throughout the United States and abroad.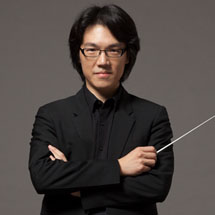 DCYO is honored to announce that Lio Kuokman, Assistant Conductor of The Philadelphia Orchestra, will be our Distinguished Visiting Artist and Guest Conductor for our spring concert. With Andrew Hauze as pianist, Mr. Kuokman will conduct a performance of Gershwin's Rhapsody in Blue.
Praised by the Philadelphia Inquirer as a "startling conducting talent," Mr. Kuokman has worked extensively in both the symphonic and operatic genres, with conducting appearances throughout the world. He was the top prize winner of the third Evgeny Svetlanov Conducting Competition in Paris in 2014, for which he also received the audience prize and orchestra prize. As a keyboard artist of note, Mr. Kuokman has performed as soloist with orchestras internationally, and he is a founding member and president of the Macao Chamber Music Association.
Mr. Kuokman began his musical training at the Hong Kong Academy for Performing Arts, from which he graduated with first class honors in piano performance. He continued his graduate studies receiving a master's degree from the Juilliard School followed by diplomas in conducting from the Curtis Institute of Music and the New England Conservatory of Music. For his contributions to the development of arts and culture, he has received a Certificate of Commendation from the Hong Kong government and a Medal of Cultural Merit from the government of Macao.
DCYO Announces World Premiere of Vashti.
The Delaware County Youth Orchestra is privileged to announce that our winter concert on February 14, 2016 will feature the world premiere of a work entitled Vashti (2015) by composer Thomas Whitman. This work retells the story of Vashti, Queen of Persia, from the Book of Esther. In the words of Mr. Whitman,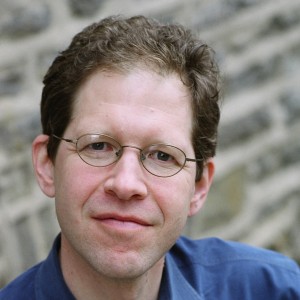 "Vashti is dedicated to the musicians of the Delaware County Youth Orchestra and to their superb music director, my friend and colleague Andrew Hauze. I am grateful to Deborah Majerovitz for suggesting this narrative and also to Andrew Hauze for helping bring the music to fruition. I also express thanks to Swarthmore College for the support of its sabbatical leave program."
Thomas Whitman (b. 1960) began his musical studies with cellist Harry Wimmer. His principal composition teachers include George Crumb, Gerald Levinson, Max Lifchitz, Jay Reise, and Richard Wernick. As a Luce Scholar in 1986-1987, he spent a year studying in Bali, Indonesia, where his primary teacher was the late I Madé Gerindem. Other prizes and honors include an ASCAP Foundation Grant; artist residencies at the MacDowell Colony and Yaddo; and commissions from ALEA III, Orchestra 2001, Network for New Music, North/South Consonance, and the Philadelphia Singers, among others. He has worked collaboratively with several choreographers and with the poet Nathalie Anderson, with whom he has written several works for the stage (one of which, The Black Swan, was produced with stage direction by Sarah Caldwell in 1998).
Mr. Whitman has taught at Swarthmore College since 1990, where he is the founder and co-director of Gamelan Semara Santi, the Philadelphia area's only Indonesian percussion orchestra. He also directs the Chester Children's Gamelan project, a volunteer effort that introduces the rich traditions of classical Indonesian performing arts to schoolchildren in Chester, Pennsylvania. Selected compositions are available on Avie Records, North/South Records, and Albany Records.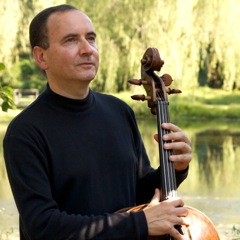 The Delaware County Youth Orchestra is pleased to announce that Udi Bar-David, cellist in The Philadelphia Orchestra, was our featured soloist in a performance of the first movement of the Cello Concerto in B minor, Op. 104, by Dvořák for the spring concert on May 17, 2015. Widely considered one of the most versatile cellists today, and an acclaimed soloist, Mr. Bar-David has enjoyed performing on international stages with both classical and ethnic musicians from all over the world. Spreading the messages of hope, understanding, and co-existence, Mr. Bar-David continues to work tirelessly to perform and create opportunities for open dialogues, bringing people together from different cultural backgrounds at universities, public venues, and peace-loving communities. His most recent CD,Beyond Borders, features a cello choir recorded on multiple tracks by Mr. Bar-David. This CD explores new sounds of cello – improvisations based on the music from the Middle East and American Spirituals.