Our Conductors
---
Andrew Hauze, DCYO Conductor
A conductor, pianist, and organist, Andrew Hauze was named Music Director and Conductor of the Delaware County Youth Orchestra in 2014. He has been on the faculty of Swarthmore College since 2006, where he directs the College Orchestra and Wind Ensemble and teaches classes in Musicianship, Conducting, and Orchestration. His recent projects at Swarthmore include a performance as pianist in Gershwin's Rhapsody in Blue with the Swarthmore Wind Ensemble and collaborations with violinist David Kim and pianist Marcantonio Barone, both with the Swarthmore College Orchestra.
Mr. Hauze frequently performs as a guest pianist and conductor with Astral Artists. He has conducted concert arias by Mozart and the Philadelphia premiere of Osvaldo Golijov's Ayre in Perelman Theater, and in 2014 he conducted Oliver Knussen's Hums and Songs of Winnie the Pooh. He particularly enjoys collaborating as a pianist with Astral Community Engagement, performing with Astral Artists in schools and retirement communities throughout the Philadelphia area. He serves on the Program and Education & Community Engagement committees, and on Astral's National Auditions panel.
Mr. Hauze has conducted productions of Domenick Argento's "Postcard from Morocco" at the Curtis Opera Theatre, and of Donizetti's "L'Elisir d'amore" and Gluck's "Orfeo ed Euridice" at Swarthmore College. He has also served as a vocal coach at the Bryn Mawr Conservatory of Music and for the CoOperative Program at Westminster Choir College. Previously active as an organist and choral conductor, Andrew Hauze holds the Fellowship and Choirmaster certifications from the American Guild of Organists.
Mr. Hauze graduated from the Curtis Institute of Music in 2007, where he majored in orchestral conducting. He received his B.A. in music from Swarthmore College and his A.A. from Bard College at Simon's Rock.
---
Nicholas Pignataro, YMO Conductor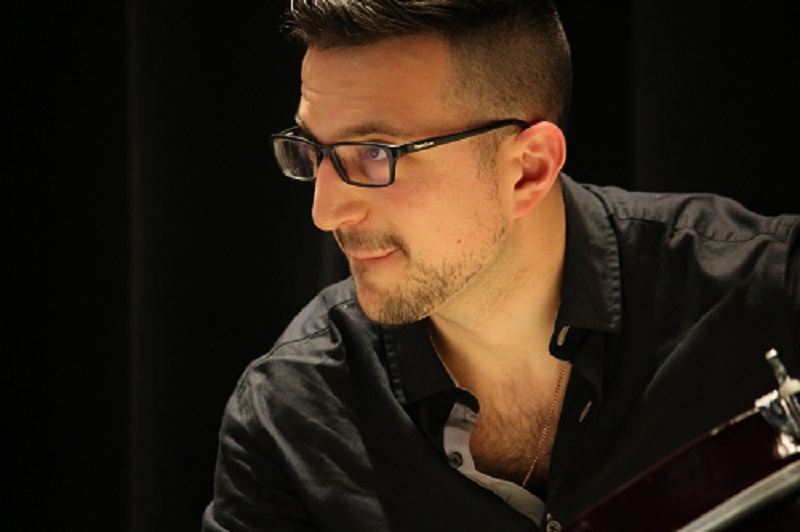 In 2015, Nick Pignataro joined the Young Musicians' Orchestra as Music Director and Conductor. He is a member of the faculty of Strath Haven High School, where he teaches music and directs the Symphony Orchestra, String Orchestra, Chamber Orchestra, Symphonic Band, Wind Ensemble, Jazz Band and Panther Marching Band. Before joining the Wallingford-Swarthmore School District, Mr. Pignataro taught in the Penn-Delco School District and at St. Hilary of Poitiers School. In 2018, he was recognized with the Franklin Mint Federal Credit Union Excellence in Teaching Award, and in 2015, he received the Professional Hero Award from the Delaware County Right to Education Task Force for his work with students with special needs. Mr. Pignataro values technology as a teaching tool and became a Google Level 2 Certified Educator in 2020.
He has appeared as a conductor with Bravo Brass for five seasons and has acted as rehearsal conductor for the Drexel University Concert Band, the Drexel Orchestra, the Youth Orchestra of Bucks County Philharmonia and the Atlantic Brass Band. He served as the music director at St. Anne Church for their neighborhood classical music concert series "Music at St. Anne's."
In the world of theater, he has led performances at the Player's Club of Swarthmore, the Sun Valley High School Theatre, and has served as music director for Cardinal O'Hara High School Theater and Upper Darby Summer Stage Children's Theater.
Mr. Pignataro studied conducting with Paul Bryan of the Curtis Institute of Music and with Joseph Caminiti in West Chester University, where he earned a Master of Music degree in Orchestral Conducting in 2018. He graduated from Temple University's Boyer College of Music and Dance in 2011 with a degree in Music Education. At Temple, he studied trumpet with Eric Schweingruber and Roger Blackburn of The Philadelphia Orchestra. Mr. Pignataro and his wife Allie live in Delaware County where they enjoy cooking, exploring local wildlife and taking trips to the beach.